Measuring customer experience
Designs and develops optimum solutions
Has dedicated project and account management

Measuring customer experience
Designs and develops optimum solutions
Has dedicated project and account management

When working with customers to develop secure interactive contact centre payment solutions, Encoded implements the following key stages of engagement to optimise programme success:
1) Pre and post-programme briefings
We emphasise the importance of briefings with senior management. By using a selection of diagnostic tools we experience your customer contact environment to better understand your requirements. This early consulting analysis is an essential exercise both in terms of fine tuning the solution and configurations. It also helps to promote credibility across the whole customer service team.
2) Allocation of Project Manager and Account Manager
Encoded works hard to get to know you and your business – the best results are achieved when people work together with clear responsibilities. We aim to allocate a project manager tasked with managing your project through to completion, complemented with an account manager responsible for working closely to identify your needs every step of the way.
3) Designing and developing optimum solutions
Encoded establishes clear objectives from the outset. It is too easy to lose sight of objectives and get sidelined by "interesting" but irrelevant peripheral activities. Our focus is to supply you with results that make an impact on your customer contact KPIs (key performance indicators) and improve the customer experience.
4) Building secure, reliable and flexible software
Confidence is always a critical factor in the implementation of any new system. The Encoded approach is to operate well researched, tried and tested best practices. We understand that solutions only achieve results when customers are confident and motivated to use them.
5) Implementation, training and support
We fully test all software pre-delivery and pre-going live on customer sites. We agree the testing procedures and details before live implementation and work with customers through the early days of operation. Our software applications are designed to be user friendly. We ensure that technical and customer facing staff are fully trained and confident to operate the processes and our support lines are available at all times.
6) Measuring customer experience
Encoded solutions are designed to meet anticipated caller demand and the customer's criteria for project success. We encourage customers to measure the ongoing effectiveness of our solutions and to work with us to achieve the most from their investment.
Want to find out more?
Contact us now to learn more about how Encoded can improve your business efficiency.
View Encoded Customer Case Studies
View Encoded Customer Case Studies to learn more about solutions that could benefit your organisation too.
Read all our latest news articles on payment services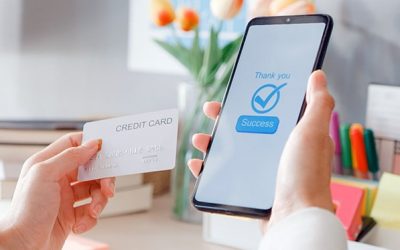 Rob Crutchington at payment service provider Encoded discusses how choosing the right gateway services solution can help increase e-commerce transactions, reduce costs and improve customer experience (CX).For online and MOTO* merchants ensuring transactions are...
read more
"Encoded is a dream to work with. They are efficient, reliable and totally professional with highly flexible technology to match. Always open to new ideas, they truly listen to what we want and go the extra mile to achieve it. That's what makes them different and sets them apart from the competition."
- Head of Customer Contact, Park Group.
"The people at Encoded blended well with our own team and understood our culture perfectly. They appreciated our requirement for a user-friendly solution that reflected Virgin's own unique sense of style."
- Operations Analyst, Virgin Holidays.
"Encoded has enabled us to build a truly round-the-clock operation without the need to increase our customer service headcount. To deal with the calls currently handled by IVR we estimate we would need to increase the existing number of agents by around 20%."
- Managing Director, Green Star Energy.
About Encoded
Encoded is a leading Payment Service Provider and pioneer of new and innovative secure payment solutions for contact centres. Encoded offers a range of card payment solutions designed to help organisations comply with PCI DSS, GDPR and the newly introduced Strong Customer Authentication (SCA). Encoded's products work with each other to allow your customers to pay by their preferred payment process in an easy and secure way.
Contact Encoded
Head Office:
Encoded Ltd
Spectrum House
Beehive Ring Road
Gatwick
West Sussex
RH6 0LG.
Tel: 01293 229 700
Email: sales@encoded.co.uk
Call Me Back
Enter your details below for a quick reply.