Bridge the gap between Merchants and Acquirers
Allow least-cost acquiring via dynamic acquirer selection
Hosted Payment Fields mean merchants control the look & feel of payments
Work with Open Banking for increased speed and security
Seamlessly integrate with Encoded's entire suite of payment products for an improved customer experience
Dev Friendly API for easy implementation and happy developers
What is a payment gateway?
A Gateway is the bridge between merchants, acquirers and banks, whatever the payment channel.
A top priority for every business is cash flow. This means ensuring that payments are processed effectively and ideally first time around. Encoded Gateway Services allow your customers to submit their card details and then bridges the gap between you as a merchant and your chosen payment acquirer and bank.
The faster this process happens the quicker the payment can be approved by the card holder's bank and settlement is confirmed. Using Encoded's Gateway in association with its other card payment solutions leads to reduced transaction costs and greater security.
Gateway Services Key Benefits
Dynamic acquirer selection for least-cost routing and acquiring to save money
Hosted Payment Fields save time and confusion as developers retain control of the look & feel of e-commerce pages
Reduces and eliminates PCI DSS scope to improve security and reduce the cost of compliance
Faster settlement and reduced transaction costs through a single provider for improved cashflow
Seamless integration with Encoded's entire suite of payment solutions for reduced cost and improved customer experience (CX)
Encoded Gateway helps merchants to achieve PCI DSS (Payment Card Industry Data Security Standard) compliance by providing solutions that completely de-scope their e-commerce store.
Using Gateway Services you can also protect your customers and ensure adherence to the Payment Services Directive (PSD2) and Strong Customer Authentication (SCA) regulations with EMV 3-D Secure (3DS2) functionality out-of-the-box.
Encoded enables frictionless payments and frictionless development
Encoded's Gateway is designed to make technology enthusiasts happy. It uses a readily available dev friendly API, is easy to implement, enables user acceptance testing (UAT) and test environments – including test card data.
Above all Encoded Gateway does something other Gateways don't – it leaves developers and merchants in control of the look and feel of their e-commerce pages by using Hosted Payment Fields. Which means when you want to make a change you are in control and are not required to revert back to Encoded.
Gateway Services Key Features
PSP solutions and Payment Gateway from a single partner
A feature rich, single and simple to use Application Programming Interface (API)
Integrates with dozens of Acquirers and Payment Gateways
Converged commerce – online, in-app, MOTO and Open Banking via one system
EMV 3-D Secure (3DS2) functionality out-of-the-box
Hosted Payment Fields for freedom in terms of branding and style while remaining PCI DSS Compliant
Secure token vault for safely storing card data
A single, centralised portal for management and reporting
Includes Encoded's Patent Pending Fraud Protection Platform
Download Encoded's Product Brochure
Learn how integrated payment solutions including Gateway Services can reduce payment costs, call for a quote on +44 (0) 1293 229700 or email: sales@encoded.co.uk.
Frequently Asked Questions
What is a Payment Gateway?
A payment gateway securely validates payment card details. Customers provide their card details which are then passed from the merchant they are purchasing from to the acquiring bank. The bank then confirms whether the payment has been approved by the cardholder's bank and settlement can be made.
Least-cost Acquiring
Different acquirers or as they are known – acquiring banks or merchant banks, charge different rates to merchants depending on various factors. Using the Encoded Payment Gateway you can enter the different rates you have been offered. Then when payment traffic is sent it will select the acquirer with the best rate. Hence least-cost acquiring. Not all Gateways have this option.
Hosted Payment Fields
Hosted Payment Fields replace Hosted Payment iFrames which display a web page within a web page hosted by a payment service provider (PSP). Encoded's Hosted Payment Fields allow merchants to build their own checkouts in terms of brand and styling, while remaining PCI DSS compliant via the least burdensome Self-Assessment Questionnaire (SAQ A). Developers are happy because it means they don't have to refer to Encoded each time they want to make a change – the merchant remains in control.
Open Banking
Open banking helps customers manage and make more of their money by allowing secure access to their banking and other financial data. Using new apps and services provides people with more control over their finances and the security and speed of this technology will drive adoption. We have already seen younger customers, familiar with using their phone and apps, see the benefits and flexibility that Open Banking offers.
Dev Friendly API
Encoded's Payment Gateway uses a widely available application programming interface (API) which makes implementation easy and for happy developers. The Gateway also allows extensive and easy user acceptance testing (UAT) and testing environments with test card data. Combined with Hosted Payment Fields the dev friendly API provides merchants and their developers with control of the look and feel of their ecommerce payment pages.
Contact us now to learn more about how Encoded can improve your business efficiency.
Call us on 01293 229 700.
Encoded's Payment Products
All of Encoded's payment services work cooperatively. Sharing stored card details between solutions, enabling card holders to use the service of their choice without having to re-enter card data.
Read all our latest news articles on payment services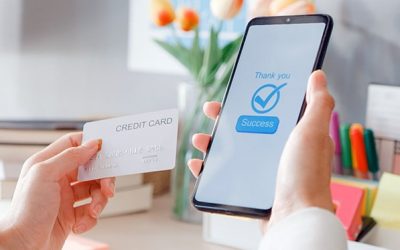 Rob Crutchington at payment service provider Encoded discusses how choosing the right gateway services solution can help increase e-commerce transactions, reduce costs and improve customer experience (CX).For online and MOTO* merchants ensuring transactions are...
read more
"Encoded is a dream to work with. They are efficient, reliable and totally professional with highly flexible technology to match. Always open to new ideas, they truly listen to what we want and go the extra mile to achieve it. That's what makes them different and sets them apart from the competition."
- Head of Customer Contact, Park Group.
"The people at Encoded blended well with our own team and understood our culture perfectly. They appreciated our requirement for a user-friendly solution that reflected Virgin's own unique sense of style."
- Operations Analyst, Virgin Holidays.
"Encoded has enabled us to build a truly round-the-clock operation without the need to increase our customer service headcount. To deal with the calls currently handled by IVR we estimate we would need to increase the existing number of agents by around 20%."
- Managing Director, Green Star Energy.
About Encoded
Encoded is a leading Payment Service Provider and pioneer of new and innovative secure payment solutions for contact centres. Encoded offers a range of card payment solutions designed to help organisations comply with PCI DSS, GDPR and the newly introduced Strong Customer Authentication (SCA). Encoded's products work with each other to allow your customers to pay by their preferred payment process in an easy and secure way.
Contact Encoded
Head Office:
Encoded Ltd
Spectrum House
Beehive Ring Road
Gatwick
West Sussex
RH6 0LG.
Tel: 01293 229 700
Email: sales@encoded.co.uk
Call Me Back
Enter your details below for a quick reply.