Read all our latest news articles on payment services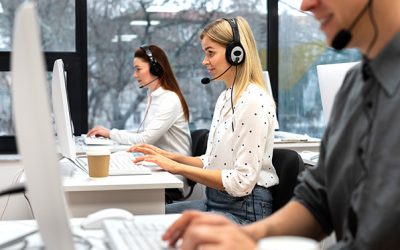 The UK Contact Centre Decision Makers Guide (DMG) 2022 highlights the latest trends in contact centres. Reviewing this year's report, Rob Crutchington discusses the challenges of balancing customer service with ID verification to prevent fraud and how it continues to...
read more
Download the Truth about Contact Centre Payments PDF
The truth about contact centre and multi-channel payments.
About Encoded
Encoded is a leading Payment Service Provider and pioneer of new and innovative secure payment solutions for contact centres. Encoded offers a range of card payment solutions designed to help organisations comply with PCI DSS, GDPR and the newly introduced Strong Customer Authentication (SCA). Encoded's products work with each other to allow your customers to pay by their preferred payment process in an easy and secure way.
Contact Encoded
Head Office:
Encoded Ltd
Spectrum House
Beehive Ring Road
Gatwick
West Sussex
RH6 0LG.
Tel: 01293 229 700
Email: sales@encoded.co.uk
Call Me Back
Enter your details below for a quick reply.