Download our Secure Contact Centre Payments brochure
Encoded is a Payment Service Provider and pioneer of new and innovative secure payment solutions for contact centres.
Encoded offers a range of card payment solutions designed to help organisations comply with GDPR, PCI DSS and prepare for the new Payment Services Directive (PSD2). Our complete contact centre payment suite includes IVR Payments, Agent Assisted Payments, eCommerce Payments, Mobile Apps and the very latest PayByLink solution.
Encoded's secure payment solutions free up valuable contact centre agent time allowing people to focus on customer service, more complex enquiries and revenue generating activities.
Transform your payment collection process with Encoded payment services.
We help hundreds of the UK's leading brands to remain PCI DSS compliant while enhancing customer service including:
The Encoded suite of payment solutions for contact centres include IVR, Agent Assisted Payments, eCommerce Payments and SMS PayByLink
IVR Payments
Using Encoded's IVR payment solution, your customers can pay by credit and debit card directly by keying in details via their phone, mobile device or the internet. It offers an easy way to achieve PCI DSS compliance as the information is not accessible by contact centre agents.
Agent Assisted Payments
With Encoded's Agent Assisted solution customers use their touch-tone phone to enter their card details. They stay connected to an agent who gets real-time on-screen feedback, but is protected from any sensitive card details. This allows a personal service and helps to meet GDPR legislation.
eCommerce Payments
Encoded's eCommerce payment solution connects seamlessly with an organisation's website, enabling customers to pay securely online. For those wishing to use messaging services, including SMS and Facebook Messenger, Encoded's Customer Engagement Platform offers a secure and easy way to pay.
PayByLink
PayByLink is a simple self-service payment channel that allows your customers to pay securely by debit or credit card in a hassle-free way and at their convenience. A one-time link is sent to a customer's phone or email for them to open a simple payment form and respond with their payment details. Helping with two-factor authentication PayByLink assists with PSD2 compliance.
Brochure – Encoded Secure Contact Centre Payments
Encoded is a Level 1 PCI DSS compliant payment service provider with products that include:
Using the Encoded Customer Engagement Platform contacts can simply reply by text to a message on their phone with the word 'pay' to process payment. It provides an easy and simple way to collect outstanding balances and frees up agents from having to chase late payments. It also reduces levels of debt as payments are kept up to date.
Using SMS Chat is also a great way for contact centres to keep customers updated of new services or inviting them to download and read the latest product information.
There's even an Encoded Mobile app available where card details are stored for customers to pay securely with just one click. Mobile apps provide an easy and fast way for customers to place a deposit, make a purchase or top-up on products or services.
Encoded's payment software solutions support many of the UK's leading brands including Virgin Holidays, Mercedes-Benz Financial Services, BMW Financial Services, Green Star Energy and Anglian Water Business.
Download the PCI Compliance & Card Security Chapter
– Contact Centre Decision Maker's Guide 2022
Read all our latest news articles on payment services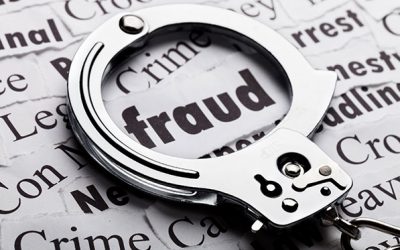 For customers to buy from an organisation either in person, online or via a contact centre they need to be confident that their payment cards will not be compromised, their personal details are secure and their identities cannot be stolen. PCI DSS was created to...
read more
"Encoded is a dream to work with. They are efficient, reliable and totally professional with highly flexible technology to match. Always open to new ideas, they truly listen to what we want and go the extra mile to achieve it. That's what makes them different and sets them apart from the competition."
- Head of Customer Contact, Park Group.
"The people at Encoded blended well with our own team and understood our culture perfectly. They appreciated our requirement for a user-friendly solution that reflected Virgin's own unique sense of style."
- Operations Analyst, Virgin Holidays.
"Encoded has enabled us to build a truly round-the-clock operation without the need to increase our customer service headcount. To deal with the calls currently handled by IVR we estimate we would need to increase the existing number of agents by around 20%."
- Managing Director, Green Star Energy.
About Encoded
Encoded is a leading PCI DSS compliant provider of secure interactive voice response payment solutions. Encoded's products are designed to fulfil three key objectives; Reduce costs by automated business processes, Increase sales by offering new fulfilment channels, Improve customer service by maximising resource efficiency.
Contact Encoded
Head Office:
Encoded Ltd
Spectrum House
Beehive Ring Road
Gatwick
West Sussex
RH6 0LG.
Tel: 01293 229 700
Email: sales@encoded.co.uk
Call Me Back
Enter your details below for a quick reply.