Encoded is a leading Level 1 PCS DSS* compliant and ISO 27001 and ISO 9001 accredited payment solutions provider.
Encoded's solutions are designed to fulfil three key objectives:
Reduce costs by automating business processes
Lower the cost of compliance by removing cardholder data from scope
Improve customer service by maximising resource efficiency
*Payment Card Industry Data Security Standard.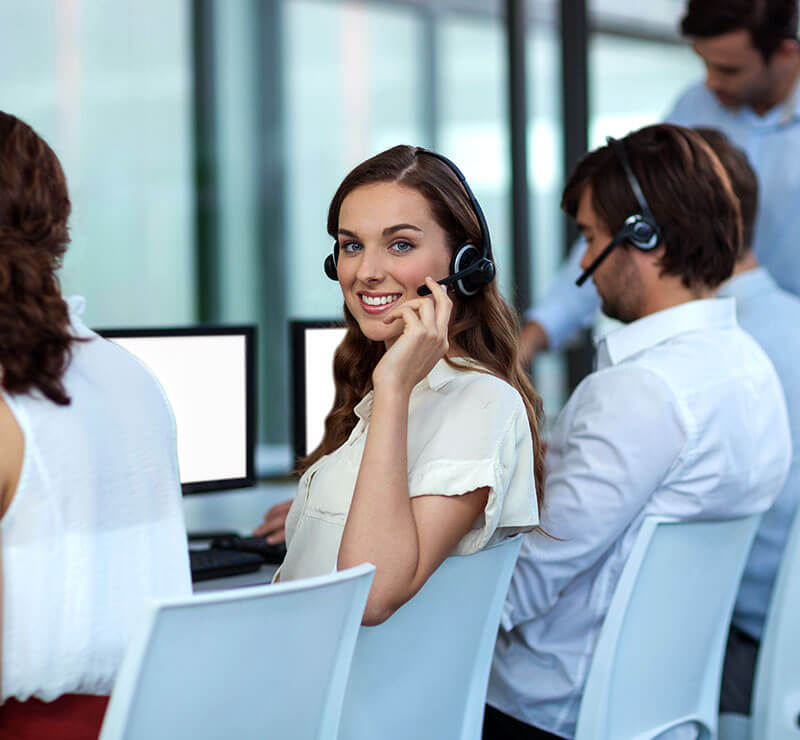 Achieve more by paying less and use an automated system in your contact centre.
Encoded was founded 20 years ago to offer affordable, pay-as-you-go IVR and payment solutions to small and large businesses. Many contact centres now rely on Encoded's secure automated payments for their PCI DSS compliance requirements. Today Encoded solutions are trusted by many of the world's leading brands including Samsung, Mercedes-Benz, BMW, LUSH and Virgin.
This led to the development of a series of sophisticated automated contact centre payment solutions. In 2011 the company went through full PCI DSS accreditation with an external Qualified Security Assessor (QSA) and was awarded the top level of compliance and an Attestation of Compliance (AOC). This level of compliance only applies to organisations that store, process and/or transmit more than 300,000 Visa transactions per year.
Today Encoded is passionate about quality and security. We combine experienced business problem-solving with robust project management processes and technology to provide enterprise solutions to meet our customers' exact requirements. We operate as long-term consultative partners with a wide spectrum of customers ranging from large multi-billion pound enterprises to more boutique SME businesses in the UK and internationally.
Encoded's established network of partners means it can provide flexible cloud-based or customer premises equipment (CPE) solutions at competitive prices. The Encoded pricing model means customers are only charged for successful transactions. Therefore we stay close to ensure the service performs as perfectly as possible.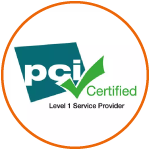 Encoded is a Level 1 PCI DSS accredited supplier – which means that contact centres and their customers can rely on Encoded's technology with absolute confidence.
When working with customers to develop secure interactive contact centre payment solutions, Encoded implements the following key stages of engagement to optimise programme success:
1 - Pre and post-programme briefings
We emphasise the importance of briefings with senior management. By using a selection of diagnostic tools we experience your customer contact environment to better understand your requirements. This early consulting analysis is an essential exercise both in terms of fine tuning the solution and configurations. It also helps to promote credibility across the whole customer service team.
2 - Allocation of Project Manager and Account Manager
Encoded works hard to get to know you and your business – the best results are achieved when people work together with clear responsibilities. We aim to allocate a project manager tasked with managing your project through to completion, complemented with an account manager responsible for working closely to identify your needs every step of the way.
3 - Designing and developing optimum solutions
Encoded establishes clear objectives from the outset. It is too easy to lose sight of objectives and get sidelined by "interesting" but irrelevant peripheral activities. Our focus is to supply you with results that make an impact on your customer contact KPIs (key performance indicators) and improve the customer experience.
4 - Building secure, reliable and flexible software
Confidence is always a critical factor in the implementation of any new system. The Encoded approach is to operate well researched, tried and tested best practices. We understand that solutions only achieve results when customers are confident and motivated to use them.
5 - Implementation, training and support
We fully test all software pre-delivery and pre-going live on customer sites. We agree the testing procedures and details before live implementation and work with customers through the early days of operation. Our software applications are designed to be user friendly. We ensure that technical and customer facing staff are fully trained and confident to operate the processes and our support lines are available at all times.
6 - Measuring customer experience
Encoded solutions are designed to meet anticipated caller demand and the customer's criteria for project success. We encourage customers to measure the ongoing effectiveness of our solutions and to work with us to achieve the most from their investment.
Virtual Terminal Payments
Agent Assisted Card Payments
Tokenisation and Recurring Payments
The Faces Behind the Names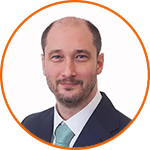 Managing Director, Encoded Ltd
Robert Crutchington was one of the founders of Encoded and today is responsible for business strategy, direction and growth of the company. A published author on the subject of card data security he is passionate about the payments industry.
Rob has a longstanding knowledge of communication technology having begun his career as a system engineer specialising in ATM protocols combining audio, data and video. He is considered one of the premier voices in the world of payments.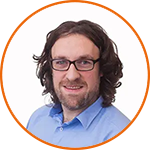 Technical Director, Encoded Ltd
Adam Bromage-Hughes is Technical Director at Encoded. He is a pivotal part of the company's product strategy. Adam works closely with customers to provide secure, compliant and effective payment solutions. Adam is a brilliant trouble shooter and enjoys a challenge.
His love of technology never wanes and started with programming games in his early teens. He is an essential part of Encoded's and our customers' success.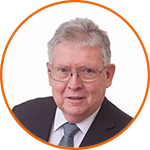 Mike's inspirational leadership is integral to driving the culture and direction of Encoded. His role is to ensure an exceptional level of innovation is combined with meeting corporate and operational goals.
Mike spent most of his career in the automotive industry and believes that exceptional customer service is the route to business success. He is committed to ensuring a happy team and happy customers at Encoded.
At Encoded we help our customers improve customer service, increase sales and reduce costs by making a real difference and delivering the right payment solutions to meet customer requirements.
We do this by listening first and talking later, establishing clear objectives from the outset and an absolute insistence on delivering practical best practice techniques.
Encoded wants to change the way contact centres look at secure interactive payment solutions. The payment process should enhance customer experience by illustrating respect and commitment by listening to customer needs and feedback. Encoded solutions are designed to improve customer service and increase sales by providing easy to use, friendly and secure automated payment options.
Protecting Customers and Card Holders
Encoded believes that by removing much of the card data typically handled by Contact Centre Agents in payment taking contact centres or merchants they are better protected and can lower their cost of
PCI DSS
compliance. Working with a Level 1 PCI Compliant service provider means that audit time is reduced and QSA fees can be saved. This is a significant benefit with QSA fees in the region of £1k per day.
Our approach recognises the power of using experienced, respected consultants, programmers, designers, developers and project managers to deliver Encoded solutions.
Secure PCI DSS compliant card payments
Virtual Terminal Payments
Agent Assisted Card Payments
Self-Service recurring payments
Interactive Voice payments
Contact Centre Payment Solutions
Automated Payment Solutions
Voice Recognition Secure Payments
Encoded's solutions combine globally-deployed and proven technology with a bespoke framework, using Encoded's extensive technical experience to guarantee project success.
Encoded's software is developed in the UK by highly experienced software engineers in our head office in Crawley, West Sussex, and is written in a modular way designed to be easy to maintain and making it easy to add new functionality at any time in the future.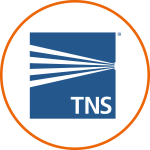 Transaction Network Services
Transaction Network Services (TNS) are Encoded's payment gateway partners. TN is the global leader of payment aggregation and is PCI DSS accredited in the UK, US, Australia and Canada.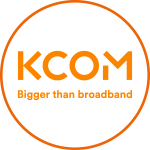 Encoded's three data centres are connected via dedicated lease lines supplied by KCOM, a world-class, award-winning tier-1 telecoms supplier.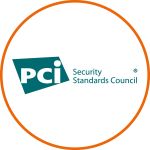 PCI Security Standards Council
Encoded's full suite of payment solutions are fully accredited to Level 1 PCI DSS.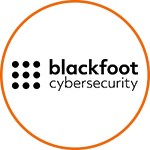 Blackfoot UK is Encoded's PCI QSA. Blackfoot is an information security specialist, providing consultancy and services to assist with information security and compliance.
Encoded's three UK based data centres are connected via dedicated 100mb leased lines to form a reliable VoIP cloud with no single point of failure.
Built on industry leading IBM infrastructure, Encoded boasts a total network uptime of 99.99978% over the last 10 years of service.
Encoded's IVR infrastructure has been designed and built in-house and is truly unique in terms of functionality and reliability. Encoded manufactures both the hardware and software, making us the perfect partner for scalability offering both hosted and on-site (CPE) deployments of Encoded's solutions.
Contact us on 01293 229 700 or book a call to learn more about how we can improve your business efficiency.
Payment solutions for contact centres
Our suite of payment solutions for contact centres include Gateway Services, IVR, Agent Assisted Payments with Fraud Prevention Platform, eCommerce Payments and SMS PayByLink.
Interactive Voice Response Payments (IVR Payments) is a method that allows callers to enter their card data via touch tones. This self-service process enables debit and credit card payments to be handled 24/7.
Designed for large corporates, Encoded's PayByLink service offers a fast, hassle-free method of sending a one-time-use short code link to a customer's phone or email address which can then be used to open a simple payment form.
Agent Assisted Payments enable your contact centre agents to process card payments without being exposed to sensitive card data. Customers use their telephone's touch-tone keypad to tap in their card details while remaining in conversation with the agent throughout the transaction.
Enabling your customers to securely transact through your website. Encoded eCommerce Payments provide contact centre customers with secure checkout options online and on the go. Encoded creates online pages to match a company's individual site designs, to keep the customer experience (CX) as seamless and secure as possible.
A Gateway is the bridge between merchants, acquirers and banks, whatever the payment channel. A top priority for every business is cash flow. This means ensuring that payments are processed effectively and ideally first time around.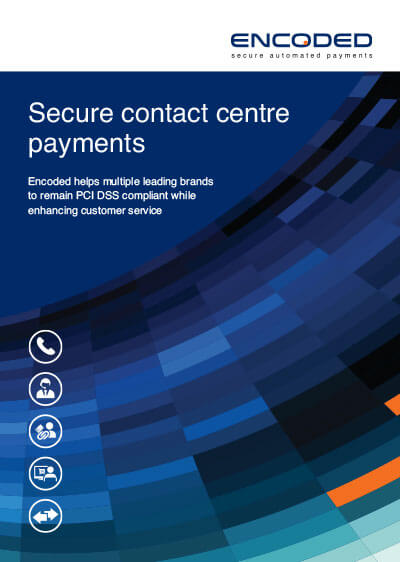 Secure Contact Centre Payments brochure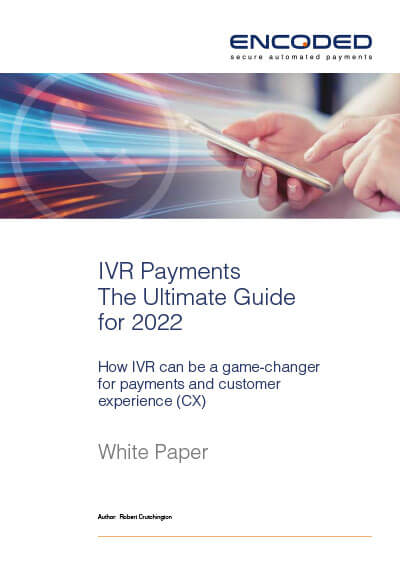 Ultimate guide to IVR Payments for 2023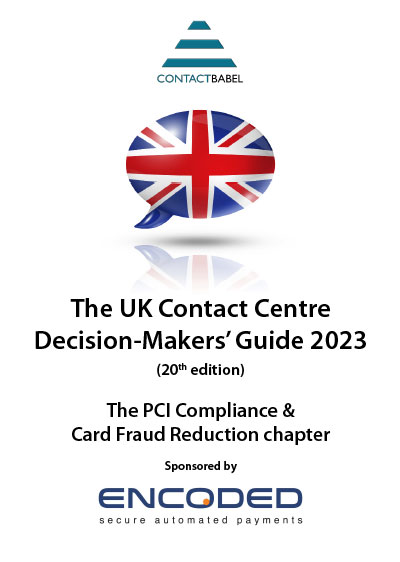 PCI Compliance & Card Decision Maker's Guide
What our customers say about us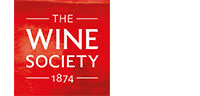 "We needed to offer our members both fast and secure Payment Card Industry Data, Security Standard (PCI DSS) compliant payment methods and advanced e-commerce capabilities using automated technology. Encoded had done their homework and cared about our members and our business, even suggesting additional creative ways to use Encoded technology. From the outset, it was clear they were exploring new ideas to help us work even smarter."
Karen Coates, Chief Operations Officer, The Wine Society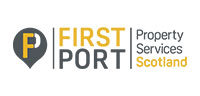 "We handle hundreds of thousands of calls every year that demand a broad knowledge of financial and legal matters as well as general property maintenance issues. Encoded presented a sound proposal that promised to deliver round-the-clock efficiencies in a cost effective package. The final overall approach and sophisticated IVR technology proved to be the perfect answer to our business problems."
Tracey McCabe, Head of Customer Service, First Port Property Management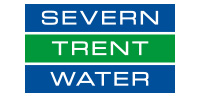 "We decided to refresh the online experience in response to customer demand and changes in the industry. It was a moment of clarity – Encoded was already handling our secure payments with data being fed into our billing system. We needed to create a front-end link so that customers could access this information themselves, rather than relying on speaking to an agent every time they wanted to make a payment or a change to their account details."
Business Optimisation Manager,
Severn Trent Water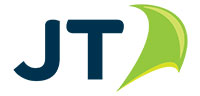 "One of the key reasons for choosing Encoded was to improve the team's experience of managing large scale migrations from legacy payment systems. With Encoded's in-depth knowledge of data security, PCI DSS compliance and the latest payment regulations, JT had confidence that the integration would be carried out within the project timescales and to budget."
Tim Peach, Finance Operations Manager, Jersey Telecom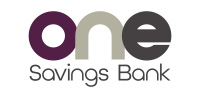 "From the outset, it was evident that Encoded grasped our requirements for an easy to deploy, fully transparent solution that could integrate seamlessly with our own IT systems. What is more, Encoded offered us a solid and highly scalable platform that promised to drive efficiencies whilst delivering the personal touch to those callers who needed it most."
Collections and Recovery Department, One Savings Bank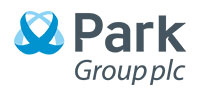 "Along with the simplicity and highly configurable nature of Encoded's solution, we were impressed by everyone's professional, can-do attitude backed up by excellent support. Encoded offered a truly scalable solution that could grow with our business. In particular we trusted Encoded to support new ventures such as flexecash® which has already been adopted by a number of high street retailers."
June Potts, Head of Customer Contact, Park Group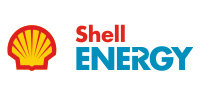 "Tens of thousands of calls relating to payment and meter reads are handled by sophisticated technology provided by Encoded. Encoded's solutions have supported our business from day one, having been selected from a shortlist of four vendors for its ease of use, speedy implementation and cost-efficiency."
Shell Energy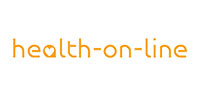 "Today, around 10% of all our sales are made using credit or debit card transactions. Our job is to make it easy for customers to pay for services swiftly and securely. Encoded listened carefully to our requirements, made sensible recommendations along the way and even adapted the technology to suit us. The whole experience ran smoothly and we were impressed by their level of knowledge and understanding of our business."
Peter Doyle, Risk Manager,
Health-on-line
Articles you may be interested in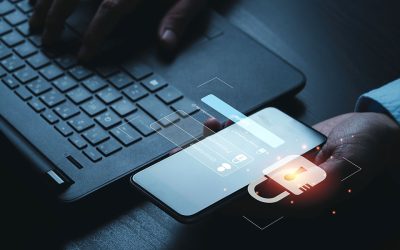 Rob Crutchington of Encoded explains how to transform frontline teams into the best defence against card payment...
read more
To discover how our secure payment solutions can free up your contact centre agents' time allowing them to focus on customer service, more complex enquiries and revenue-generating activities.