Remove the risk of fraud in Agent Assisted payments
Helps more transactions to be processed successfully
Makes customer payments more secure
Enables agents to manage the customer experience more smoothly

Remove the risk of fraud in Agent Assisted payments
Helps more transactions to be processed successfully
Makes customer payments more secure
Enables agents to manage the customer experience more smoothly

Fraud Prevention Platform – Simple, scalable and cost-effective fraud prevention
Are you having to decline mail order, telephone order (MOTO) transactions and losing business and customers as a result?
Encoded's Fraud Prevention Platform (FPP)* is a new payment solution that helps reduce fraud and increase the number of successful MOTO transactions. It helps to improve conversion rates and customer service in contact centres.
When PPF is combined with Encoded's Agent Assisted Payments solution instead of notifying the customer that a transaction has been declined, an agent can simply advise them that an additional level of validation is required. Different organisations can choose from a number of options to validate the customer's information.
Take a look at how it works:
Encoded's Fraud Prevention Platform
Fraud Prevention Platform Key features
Immediate verification
The agent can send a link to validate the transaction while still talking on the phone to the customer.
Real-time reporting
Contact centre managers can see how many FPP links have been sent, received and used. This % can be used as a metric for successful transactions and/or fraudulent attempts.
Customisable branding
The screen templates can be tailored to match your brand or that of your clients.
Independent of your network or resources
Helps to de-scope PCI DSS requirements as the data is stored and encrypted within Encoded's solution.
Choice of communications channel for customers
Customers can choose to have the link sent by email or to their phone as a text message.
Key features of FPP
Independent of your network or resources
Want to find out more?
Contact us now to learn more about how Encoded can improve your business efficiency.
Example of Fraud Prevention Platform Screenshot
Fraud Protection Platform Key Benefits
Removes the risk of fraud
To increase the number of successful payments.
Makes customer payments more secure
With added authentication process.
Maximises your transaction conversions
Through frictionless, verified payments.
Helps agents to manage the customer experience
When additional verification is required – using OAUTH, AIS, Gov.uk Verify, 3D secure.
More transactions can be processed successfully
Reducing lost revenue from chargebacks and declined transactions.
Helps protect brand reputation
By ensuring ethical 'right to buy' approvals for customer transactions.
Ensures contact centre and MOTO transactions compliance
With SCA (Strong Customer Authentication) and PSD2 (Payment Services Directive) regulations.
Contact us now to learn more about how Encoded can improve your business efficiency.
Call us on 01293 229 700.
Download Fraud Prevention Platform PDF
Learn how the platform works to streamline verification checks.
Encoded's Payment Products
All of Encoded's payment services work cooperatively. Sharing stored card details between solutions, enabling card holders to use the service of their choice without having to re-enter card data.
Read all our latest news articles on payment services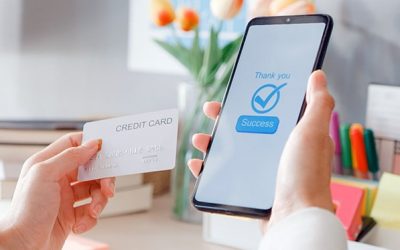 Rob Crutchington at payment service provider Encoded discusses how choosing the right gateway services solution can help increase e-commerce transactions, reduce costs and improve customer experience (CX).For online and MOTO* merchants ensuring transactions are...
read more
"Encoded is a dream to work with. They are efficient, reliable and totally professional with highly flexible technology to match. Always open to new ideas, they truly listen to what we want and go the extra mile to achieve it. That's what makes them different and sets them apart from the competition."
- Head of Customer Contact, Park Group.
"The people at Encoded blended well with our own team and understood our culture perfectly. They appreciated our requirement for a user-friendly solution that reflected Virgin's own unique sense of style."
- Operations Analyst, Virgin Holidays.
"Encoded has enabled us to build a truly round-the-clock operation without the need to increase our customer service headcount. To deal with the calls currently handled by IVR we estimate we would need to increase the existing number of agents by around 20%."
- Managing Director, Green Star Energy.
About Encoded
Encoded is a leading Payment Service Provider and pioneer of new and innovative secure payment solutions for contact centres. Encoded offers a range of card payment solutions designed to help organisations comply with PCI DSS, GDPR and the newly introduced Strong Customer Authentication (SCA). Encoded's products work with each other to allow your customers to pay by their preferred payment process in an easy and secure way.
Contact Encoded
Head Office:
Encoded Ltd
Spectrum House
Beehive Ring Road
Gatwick
West Sussex
RH6 0LG.
Tel: 01293 229 700
Email: sales@encoded.co.uk
Call Me Back
Enter your details below for a quick reply.