Secure payment solutions
Reduce operating costs and improve security
Level 1 PCI DSS compliant card payments

Secure payment solutions
Reduce operating costs and improve security
Level 1 PCI DSS compliant card payments

Connect to Encoded
Existing clients can login to view statistics and configure their service via the Encoded Portal.
Raise a Support Ticket
If you are experiencing an issue with your service and require assistance then please raise a support ticket. A ticket can be raised by emailing servicedesk@encoded.support or register at encoded.support to view, log and track the progress of a ticket.
Encoded Solutions Include:
Virtual Terminal Payments
Agent Assisted Card Payments
Tokenisation and Recurring Payments
Encoded is passionate about customer service. Our staff are selected and trained for their aptitude towards customer support. We make things happens for our customers. The Encoded Support Team is friendly, practical and willing to share its knowledge.
We create project time lines that respond to launch dates
We answer all telephone calls promptly
We offer all customers a project and account management support service
We have a technical support helpline 24x7
We provide optimal value from your investment via practical training
We commit to internal quality management systems
Encoded supports some of the world's largest brands, systems integrators and partners who invite us on-site to advise on best results. We have developed a strong reputation for depth of expertise and quality of service. Our on-site consultants offer site visits where requested to help solve problems, check applications and product performance. We can attend your KPI review meetings and contribute proactively to support your business objectives. Encoded support can be contacted by telephone helpline, email and via the Customer Support Portal.
The Portal offers 24/7 information on:
Utility Services – you can record IVR messages over the telephone
If you have a transcription option with your IVR application a message management system is available
Want to find out more?
Contact us now to learn more about how Encoded can improve your business efficiency.
View Encoded Customer Case Studies
View Encoded Customer Case Studies to learn more about solutions that could benefit your organisation too.
Read all our latest news articles on payment services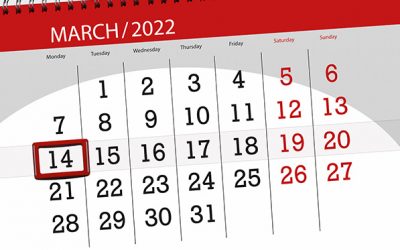 Organisations with an online presence need to be sure they are ready for full Strong Customer Authentication (SCA) compliance (i) for e-commerce transactions. From 14 March 2022 any merchant that fails to comply with the requirements could be subject to Financial...
read more
"Encoded is a dream to work with. They are efficient, reliable and totally professional with highly flexible technology to match. Always open to new ideas, they truly listen to what we want and go the extra mile to achieve it. That's what makes them different and sets them apart from the competition."
- Head of Customer Contact, Park Group.
"The people at Encoded blended well with our own team and understood our culture perfectly. They appreciated our requirement for a user-friendly solution that reflected Virgin's own unique sense of style."
- Operations Analyst, Virgin Holidays.
"Encoded has enabled us to build a truly round-the-clock operation without the need to increase our customer service headcount. To deal with the calls currently handled by IVR we estimate we would need to increase the existing number of agents by around 20%."
- Managing Director, Green Star Energy.
About Encoded
Encoded is a leading Payment Service Provider and pioneer of new and innovative secure payment solutions for contact centres. Encoded offers a range of card payment solutions designed to help organisations comply with PCI DSS, GDPR and the newly introduced Strong Customer Authentication (SCA). Encoded's products work with each other to allow your customers to pay by their preferred payment process in an easy and secure way.
Contact Encoded
Head Office:
Encoded Ltd
Spectrum House
Beehive Ring Road
Gatwick
West Sussex
RH6 0LG.
Tel: 01293 229 700
Email: sales@encoded.co.uk
Call Me Back
Enter your details below for a quick reply.