Reduce agent costs by up to 80%
Protect your brand from card data theft
Easily achieve PCI DSS SAQ-A

Reduce agent costs by up to 80%
Protect your brand from card data theft
Easily achieve PCI DSS SAQ-A

Interactive Voice Response Payments (IVR Payments) is a method that allows callers to enter their card data via touch tones. This self-service process enables debit and credit card payments to be handled 24/7.
Achieve more by paying less and use an automated system in your contact centre. Accepting credit and debit cards via IVR is a cost effective and secure way of taking payments. It allows customers to make payments quickly and accurately while reducing agent transaction time and improving security both for you and your customers. Using this method to accept payments is an easy way to achieve PCI DSS SAQ-A.
The return on investment (ROI) against an agent servicing the same call can be significant. Additionally these payments are far more secure, available 24x7x365 without any agent involvement and can be configured to automatically reconcile with your accounting systems. Encoded's payment gateway integrates with all providers, carriers, telephony systems and CRM systems to provide total flexibility for omnichannel payments.
Automated systems are perfect for callers with a unique number i.e. invoice or customer reference to authenticate them prior to taking their payment. The solution is also ideal for seasonal spikes in calls normally requiring temporary staff or costly overtime.
According to Contact Babel, a leading analyst in the contact centre industry, the average call into a contact centre costs an organisation £4.27. This figure is made up of staffing costs and overheads. An automated system enables customers to self-service their payments for as little as 50p per call.
Encoded only charges for successfully processed transactions. This pricing policy keeps prices transparent. It rewards both Encoded and its customers on success therefore maintaining an active working relationship focused on service improvements.
What are the Key Features of IVR Payment Services?
Make the most of agent time, maximise resources
Free agents from boring and repetitive work, reduce staff attrition and improve staff morale. Automation provided by Encoded allows agents to spend time providing value added services such as up-selling and cross-selling, complex customer care and loyalty work therefore ensuring better utilisation of critical talent and resources. While improving the customer experience (CX).
Security
Typically, these telephone payment systems are far more secure than the traditional method of agents noting down credit or debit card details manually. With Encoded, everything is fully automated and confidential client data is stored centrally and securely within Encoded's secure cloud.
Personalise the customer experience
Capturing customer data via IVR enables personalisation, screen-popping and skills-based routing in the event of a request to speak to an agent. The most pertinent up-to-date client information means that calls are automatically distributed to agents with the best knowledge and expertise. This accelerates first contact resolution and boosts CX.
Round-the-clock business operations
Available 24x7x365 without any agent involvement, customers can self-service using IVR to find the information they need and pay at all times of the day and from anywhere.
Seamless integration
Encoded's system can interface with an organisation's accounting and other critical business systems to ensure agents always have the latest information to deliver a joined up and exceptional customer experience.
Why Encoded?
Encoded is a Level 1 PCI DSS accredited supplier – which means that contact centres and their customers can rely on Encoded's technology with absolute confidence.
Key benefits of IVR
Reduced cost in comparison to agents taking payments
Level 1 PCI DSS accreditation with Attestation of Compliance (AOC) from Encoded
Seamless integration with existing business working methods
The option to have comprehensive reporting including user behaviour analysis
Full system redundancy backup with a 99.99% uptime SLA
Want to find out more?
Contact us now to learn more about how Encoded can improve your business efficiency.
The product PDF offers the reader an insight into how Encoded's Payment service works and its ease of implementation.
Encoded's Payment Products
All of Encoded's payment services work cooperatively. Sharing stored card details between solutions, enabling card holders to use the service of their choice without having to re-enter card data.
Read all our latest news articles on payment services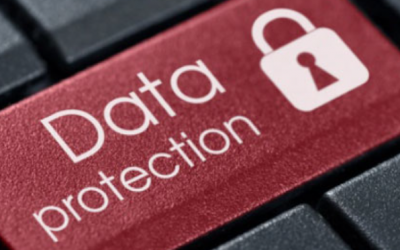 GDPR – What happens next? 3 Steps to contact centre compliance. Rob Crutchington at Encoded looks at the impact of GDPR on contact centres and discusses three ways to help them remain compliant using…
read more
"Encoded is a dream to work with. They are efficient, reliable and totally professional with highly flexible technology to match. Always open to new ideas, they truly listen to what we want and go the extra mile to achieve it. That's what makes them different and sets them apart from the competition."
- Head of Customer Contact, Park Group.
"The people at Encoded blended well with our own team and understood our culture perfectly. They appreciated our requirement for a user-friendly solution that reflected Virgin's own unique sense of style."
- Operations Analyst, Virgin Holidays.
"Encoded has enabled us to build a truly round-the-clock operation without the need to increase our customer service headcount. To deal with the calls currently handled by IVR we estimate we would need to increase the existing number of agents by around 20%."
- Managing Director, Green Star Energy.
About Encoded
Encoded is a leading PCI DSS compliant provider of secure interactive voice response payment solutions. Encoded's products are designed to fulfil three key objectives; Reduce costs by automated business processes, Increase sales by offering new fulfilment channels, Improve customer service by maximising resource efficiency.
Contact Encoded
Head Office:
Encoded Ltd
Spectrum House
Beehive Ring Road
Gatwick
West Sussex
RH6 0LG.
Tel: 01293 229 700
Email: sales@encoded.co.uk
Call Me Back
Enter your details below for a quick reply.